The ThoughtRiver implementation roadmap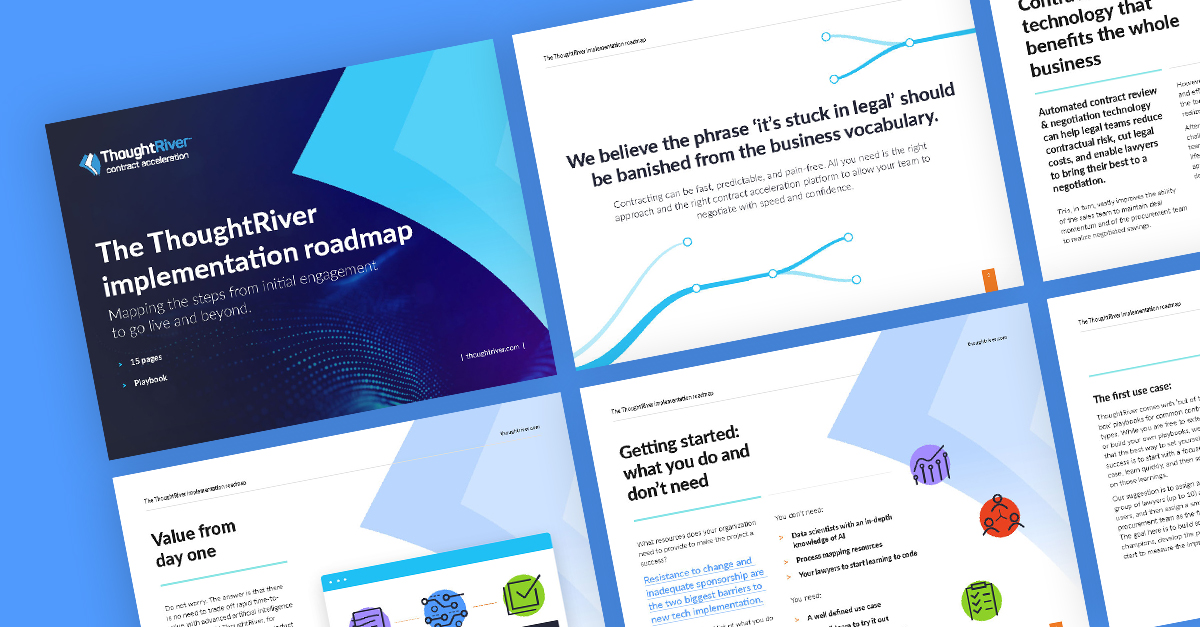 Mapping the steps from initial engagement to go live and beyond.
Within a few short weeks your business could be benefiting from the accelerated ability to reliably and professionally review and negotiate contracts against policy using tried and tested AI technology. Discover how:
We will get you set up with minimum configuration
We will ensure your users are comfortable and confident using our platform
You will be given the tools and knowledge to finetune your settings as your needs evolve over time
Download the roadmap to learn more
See how ThoughtRiver supports you at every stage of the journey to help you maximise the power of our automated contract review and negotiation technology.