The Business Development Representative (BDR) position is an individual and team contributor role that works in conjunction with the AE team towards achieving the assigned sales targets.

Reporting to the VP, GTM, the BDR will be involved in top of the funnel (TOFU) activities such as following up with Free Trial users, identifying target accounts, and contacting prospects within those target accounts to garner interest that leads to sales opportunities. To do this, the BDR will be required to handle both inbound and outbound sales activities, send cold and warm emails as well as make warm calls to prospects. This outreach activity is to introduce ThoughtRiver to the market, create interest, and move the target/prospect along in the initial stages of the sales process.

The performance of the BDR will be judged on the volume of successful trials and the volume of qualified leads passed to the AE team. The position does require a thorough understanding of the ThoughtRiver product, the target customers, competing and related technology, and the ability to effectively present our value proposition based on that understanding.

All of these activities are very much frontline sales, and we see our BDR's as ambassadors of our brand. To be successful in this role you will need to gain a deep understanding of the legal profession and of the specific pain points within in-house legal teams.
Responsibilities
In no particular order:
Support and qualify every user who signs up for a Free Trial or who asks for a demo of our product
Proactively seek new business opportunities in the market through research and engaging with online communities and networks
Contact potential clients through cold emails and warm calls
Present our company positively to potential clients
Use MEDDPIC to qualify leads/opportunities
Diligently complete all notes and register all activity within our CRM
Build long-term trusting relationships with clients
Set up meetings or calls between (prospective) clients and Account Executives
Report to the management team on (weekly/monthly/quarterly) sales results
Stay up to date with new products/services and new pricing/payment plans


Requirements
Min 2 years' experience in a top of funnel sales position or customer success position
Ability/Willingness to make a daily volume of calls
Understanding of sales performance metrics
Excellent communication and negotiation skills
Ability to deliver engaging presentations
Nice to Have
Prior experience and expertise within the legal profession would be beneficial but by no means mandatory
Why You Will Love Working Here
Company Pension Scheme
Life Assurance Scheme
25 days annual leave
A collaborative, supportive, and dynamic work culture; you'll work with people who demand the best
In-depth training and one-to-one support as you build your career at ThoughtRiver and map out your professional goal
A regular program of fantastic team-building and social activities to foster a collaborative spirit
Our Values
Our people are ON IT. A culture of individual empowerment.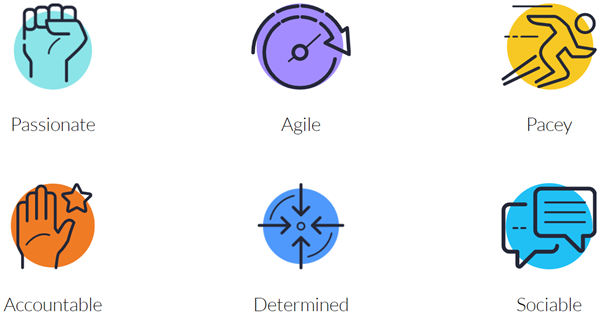 We are an Equal Opportunities Employer
We commit to creating an inclusive environment that enables everyone to perform at their best, where we recognise the rights of all individuals to mutual respect and where there is an unbiased acceptance of others.

Our policies and practices aim to promote an environment that is free from all forms of unlawful or unfair discrimination and values the diversity of all people. At the heart of our policy, we seek to treat people fairly and with dignity and respect.